Nutritional medicine - counselling, diagnosis, care
Our veterinary nutritional consultation service for dogs and cats in the event of illness includes a comprehensive personal initial consultation with information about your pet's illness, the dietary requirements (dietetics), the basic feeding options and the preparation of the ration individually tailored to your pet and the illness(es), including of course suitable rewards. In addition, we will be happy to provide you with further advice and support.
We work according to the modular principle, so that you are flexible and can bring enough variety into the menu. We take into account your pet's preferences, dislikes or any intolerances as well as your wishes.
The following diseases can be supported through nutrition:
Cost of the veterinary nutritional consultation: approx. 200 - 300 €.
Neurodietetics for epileptics
The neuro-dietary consultation for dogs and cats with epilepsy is in a way a special form of dietary consultation. Here, not only aspects of nutrition and feeding management come into play, but also pharmacokinetics - which can be influenced by nutrition - plays a decisive role.
We will advise you comprehensively on the therapeutic options on the part of nutrition and medication, answer all your questions, make a status quo analysis and, based on this, draw up a plan for the next step(s) and also discuss the monitoring of your animal. You are also welcome to share your frustration, anger, worries or fears with us, if you like..... We have an open ear for this too.
Cost of the neurodiagnostic consultation: approx. 250 - 350 €.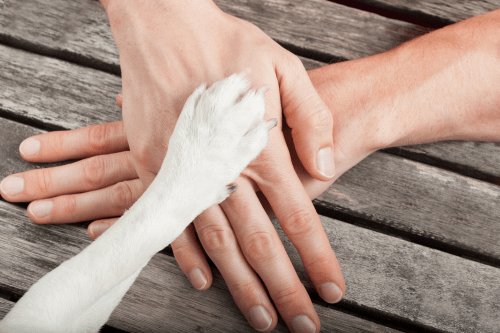 "Let food be your medicine" (Hippocrates)
If you only have basic questions about ration design and feeding options for certain diseases, we will be happy to advise you on this as part of our e-coaching.
Telephone appointments daily 9-17 h under 089 - 856 426 00
Non-binding request